Filter by Subcategory
Construction & Trades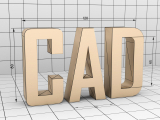 Computer Aided Design (AutoCAD I)

Jun 12, 2023 at 5:30 pm
This course is designed to instruct a student on Basic CAD programming,  introducing basic CAD functions, presenting essential principles and practices for line relationships, scale, and geometric construction.  Upon successful completion of the course, attendees receive a continuing education certificate of completion
HVACR Certification Prep - EPA 608
with John Labriola

Jul 4, 2023 at 4 pm
This course will prepare students to take and pass various industry certification exams. Students will prepare for the current EPA certification exams, the current West Virginia Technician certification exams, and various national certification exams such at NATE, ICE, and HVAC Excellence.
The EPA 608 exam and book are included in the cost of the course.  
For more information on the course, please call John Labriola at 304-214-8887.
Blueprint Reading - Wheeling Campus
with Howard Clark

Jul 10, 2023 at 7:30 am
This course is designed to prepare students for an introduction to reading and interpreting machine shop symbols, welding prints and working drawings used in trades and crafts. The course focuses on dimension, shape, fabrication and assembly. Students will learn to interpret A.W.S. welding symbols found on prints including bead width; bead length; contour abutment; bead material; and smoothness. Students who successfully complete the course will receive a continuing education certificate of completion.