Filter by Subcategory
Education
Youth Mental Health First Aid (For Adults Assisting Youth)
with Linda Steele

Apr 29, 2023 at 8 am

, runs for 1 week
Youth Mental Health First Aid teach adults how to identify, understand and respond to signs of mental hgealth and subance use challenges among children and adolescents ages 12-18.  This course covers common signs and symtpoms of mental health challenges, common signs and symptoms of substance use challenges, how to interact with a child or adolescent in crisis, and how to connect the youth with help.  This course is recommended for adults that work with youth, including camp counselors, coaches, parents, school staff, teachers and Youth Group Leaders.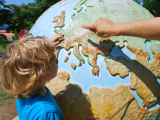 Registration Unavailable
Registered Behavior Technician - Wheeling Campus
Price not
available

May 22, 2023
This course is designed to prepare the student for the Registered Behavior Technician certification exam.  The course is offered in partnership with Augusta Levy Learning Center. The training modules are comprised of online, classroom and hands on experience with clients. There is an in-depth application process including a background check.
After successful completion of the course, students will take the certification test which is credentialed through the Behavior Analyst Certification Board.  
Please call 304-214-8975 or email kmulhern@wvncc.edu for more information.
Orton-Gillingham Training
with Cyndi Schultz

Jul 24, 2023 at 8:30 am

, runs for 2 weeks
Edge, powered by Wheeling Country Day School (WCDS) in partnership with West Virginia Northern Community College (WVNCC), will offer a summer course to teach K-12, West Virginia teachers the knowledge and practice of the Orton-Gillingham (OG) Approach. This is an in-person course that will take place at WVNCC's Wheeling campus.
By learning the Orton-Gillingham approach, educators will understand how to use and implement the O-G teaching techniques and procedures when working with a student(s) with a reading disability, such as dyslexia. This course will provide practical knowledge and support for learning how to apply the skills and techniques that will lead students to be successful readers. 
Participants who successfully complete this training will be eligible to participate in the 100-hour practicum. Over a minimum of eight months, a 100-hour supervised practicum will be offered that includes 10 one-hour observations. Participants will meet 1:1 with the same student, receiving ten observations by a Fellow or by a Fellow-in-Training (FIT). Participants who successfully complete this training will be eligible to apply for certification at the Associate Level from the Orton-Gillingham Academy (OGA).
Who is eligible to participate?
This training is open to any K-12 teacher, school psychologist, or speech-language pathologist.
The training will be taught by Cyndi Schultz, Accredited Training Fellow of Orton-Gillingham Academy (OGA), and co-taught by Theresa Kowcheck, Director of Literacy for Edge. Theresa is a Fellow-in-Training through the OGA and an instructor of Reading at Carlow University in Pittsburgh, PA.